its that time of year again!
OCTOBER!!!!!
and halloween too i guess~






I want to carve a spooky pumpkin but i don't have any cool ideas yet~ lol
it usually comes to me like the DAY OF
I really wish there was no age limit on trick or treating
cuz srsly whats better than free candy? and all the awesome costumes
My last year of it was proooobably 96 or 97 when i was like 12
then it becomes
WAY UNCOOL YO!
and you stop dressing up at all
/skip awkward teenage years/
and then surprise! you are now an adult and you can't even do it if you wanted to
all those years wasted of social awkwardness

but you do start the dressing up again which is strange!
but instead of trick 'r treating
its drunk 'r tweeting at the office halloween party
I just hope it's still embraced by the children. I live in a high rise apartment building and instead of letting the children dangerously explore every door of every floor in the building, they just ask that you donate candy to a bowl in the lobby which sounds boring as all fuck.
NO RISK / NO REWARD
i remember wandering down some pretty dark and scary streets in shitty/amazing homemade costumes, absolutely convinced that the
really
good candy was at the very last house of the street. I went down to the lobby last year and they were giving the kids apples..
APPLES!
apples!!
BITCH, DO YOU UNDERSTAND THE POINT OF THIS HOLIDAY!?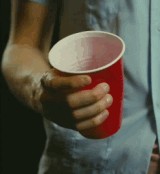 Now the only ways to have fun as a grown up on halloween is to a) live in a house so you can at least give out candy, or b) go out as a sexy dracula and drink til' you cant remember where you live.
or c) stay home and watch scary movies if you want to be lame about it
just kidding,
thats a pretty fun thing to do actually
no it isn't
just kidding,
I have friends
I'm fucking lame

The only obvious way to hack the situation of not being handed free candy
is to skip the "free" part and just go to the store and buy some~
Best thing about this method is there's no limit to how much you can buy
and because you're not a kid anymore,
no limit to how much you can eat~
suck on that, the system~!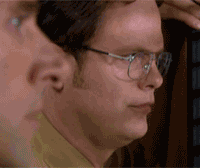 but then the sad truth is that you feel like shit from your candy hangover
and a revelation hits you like a bullet
"Holy shit.. ... Mom was RIGHT!"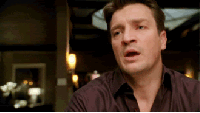 there IS such a thing as too much candy...
so don't go TOO crazy this year on candy and booze
but don't listen to me, some moderate craziness is necessary
just crazy enough to take enough facebook photos to make your friends jealous~
Gotta have a cool costuime
What are you dressing up as?
I expect to see about 100 thousand Bane costumes this year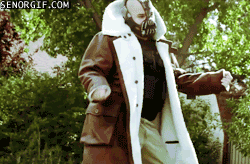 got my hands up, they're playin' my song! butterflies fly awaaaay~~

Have a spooky Halloweeeen
BLAH!
~Mikey
FEATURED ARTISTS~
by

delicious!
by

<3
by

she's getting amazing!
by

terrific stuff