Journal Entry:
Sun Sep 1, 2013, 4:16 PM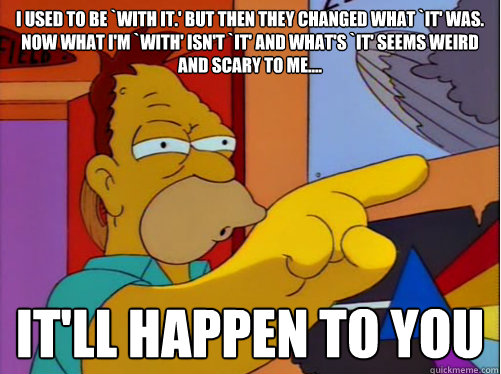 Spooky words from Abe Simpson
It's safe to just assume that most people in their mid 20's right now were raised by The Simpsons
I know it's still on, but i have no idea if its still popular or if anyone still watches it..
But in my slice of time growing up in the 90's, Simps was on every single day! Several times a day!
After school, by channel flipping, i could lineup 6 episodes every night
and I did!
But I recently saw an episode again, that i loved as a kid, and scared the crap out of me as an adult
HOMERPALOOZA
When the episode aired in 1996, i was just 10 years old, just as Bart was.. is.. permanently..?
I identified with the kids because my own parents didn't have a clue what was cool.
In 1996, i was Bart
Now i am 27,
17 years later
i watched this episode again
and it all rang familiar to me for a horribly different reason!
I HAD BECOME HOMER!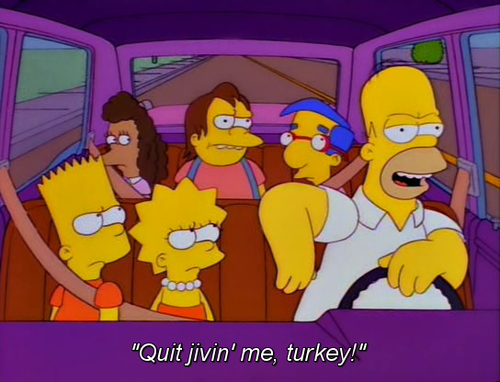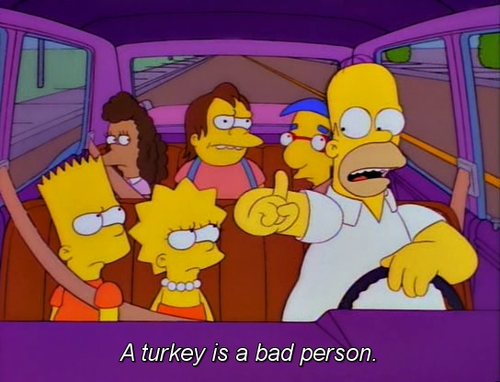 Now I too find myself perplexed and confused at the trends of the day.
When I used to be able catch up with the current slang, i now find myself using google to find out what
twerking
means.
I wear my band T-shirts and no one has heard of them because the new awesome bands i loved are
20 years old now!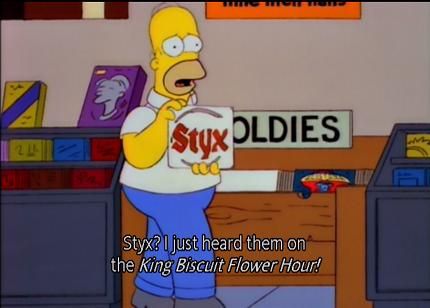 Not to mention the clothes!
I still think that ripped bleached jeans and flannel shirts are the coolest look
because that's what i saw all the cool people wearing when I learned what cool was in 1992!
When I watch movies like Wayne's World and Airheads i still think those guys are the coolest!
Everyone experiences an awakening of what their generation finds appealing and acceptable, and i'm starting to think that that never changes.
On top of that, you start working your life away and end up even further removed from pop culture, because you aren't immersed in it anymore.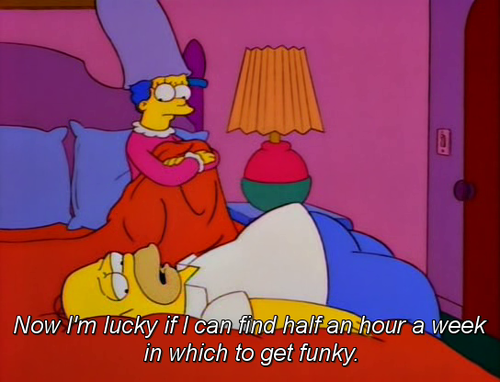 The saddest part is how Homer literally had no idea that his time had come and gone.
He didn't understand why his kids had never heard of Grand Funk Railroad.
It's something that happens so slowly, you don't bother to notice it.
You still feel young inside because you developed your own identity when you were "with it"

You didn't notice that advertisements and commercials weren't selling anything to YOU anymore.
They haven't been selling anything to you since you were this kid
Radical!
The most important demographics are kids, teens, and "18 to 24 year olds"
How much does it suck to be 25 and no longer inside that bubble?
You are right on the outside of it, but popular culture left you behind years ago.
But it's not the end of the world~
There are many ways to deal with the passing of time
Some people choose to stay trendy and blend in as best as they can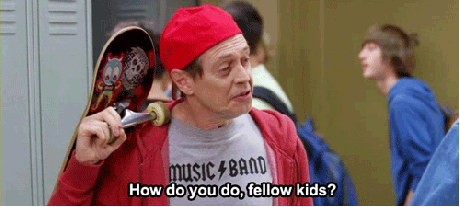 and others embrace their age and accept their new life of dressing their age and hating teenagers.
On the rare occasion that i am forced to wear a suit, i think "OH, so this is how adult's are supposed to dress!"
and then I push a hipster off of his longboard because his pants are too tight
But it all makes sense now, doesn't it?
How older folks seemed to hate you for no reason at all when you were 15..
How they shouted at you to pull your goddamn pants up and cut your hair..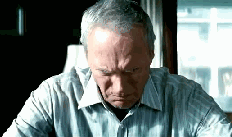 How they told you get to get off their lawn..
Because you were a stupid teenager with a stupid fasion sense living and behaving in a way that made no sense to them.
and when we end up on our porches, old as fuck, the trendy teens will make no sense to us either~
It's the circle of life, Simba
and you can't stop the ride either
You just hope against hope that you can be as cool as Clint Eastwood when you are really old
cuz that's the best ending any of us can hope for~
Until then,
Stay what you think is cool, cuz only you really know what that is~
even if no one else agrees with you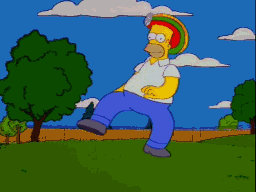 Follow me on Tumblr
-
Follow me on Twitter
FEATURED ARTISTS~
by

by

by

by


Watch